New Bella 2018 - Part 5
Welcome to part 5 of the exciting 2018 new collections launch! There's so much new, we've divided the excitement into a six part mini-series of introductory posts.
Today we're revisiting our top selling line from 2017. We're so excited this year to offer you even more options to fall in love again with Raku.
By customer request we're proud to bring you even more Raku. Originally introduced last year at WCAF Las Vegas in 2017, the Raku line has quickly risen to the top of the Bella sales chart. The Japanese term Raku literally means enjoyment and there's even more Raku to enjoy now that we've added three smaller very useable profiles to round out the collection.
Japanese Raku ware pottery techniques for producing traditional tea ceremony vessels originated in Kyoto in the 16th century. The process involves pulling glowing red hot ceramic pieces out of the kiln to rapidly cool in open air or in water. Metallic elements in the glazes interact causing intense color variations and excitingly unpredictable results.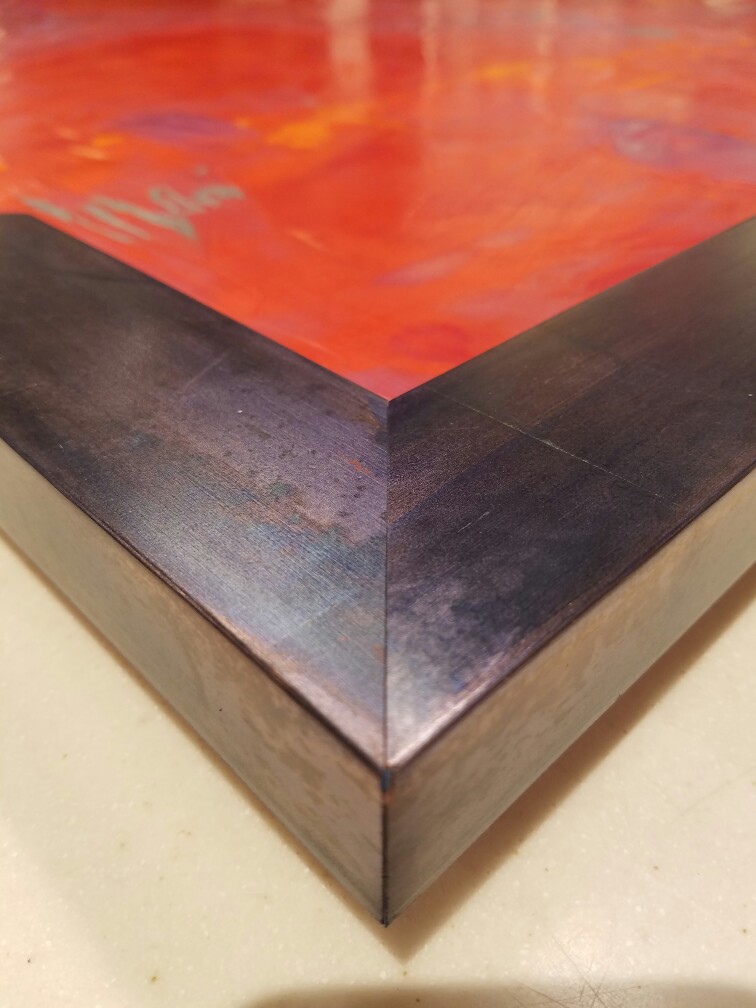 Our Raku frames, made in Italy, possess an iridescent depth of color achieved by applying by hand an oxidizing formula over copper leaf. The dynamic variations in the finish created by this process are expressive and give the frames an exciting "alive" feeling.
The additional three profiles are a medium width block, a tiny little guy and a tall cap with exaggerated deep lip. You may notice the Iridescent Flint finish is excluded from this second Raku launch. The dark brown finish was just not as interesting on these smaller profiles so it didn't make the cut.
With demand to expand the range, Raku is definitely appealing to a lot of people. We've also had feedback that it's difficult to work with due to the amount of color and finish variation. When it works these frames are lovely and amazing, but they might not be right for all shops or all customers. To read more about the Raku hand-made process and resulting natural variation, check out this previous blog.
The natural variations in color enhance the texture and movement from the artists brush and the reflective glow from the copper leaf almost make the frames feel organic. Raku frames are not limited to but happen to be stunning on acrylics, watercolors and oils.
View the full RAKU collection here.
Thanks again for following along. Our last edition of the intro blogs also features additions to previous collections! We'll be talking about them last but that does not make them least! As always, contact our helpful customer service staff with inquiries and requests. Happy framing!