Beautiful Variations
"Beauty is in the eye of the beholder."
"There is no real beauty without some imperfection." – James Salter
"Imperfection is beauty, madness is genius and it's better to be absolutely ridiculous than absolutely boring." – Marilyn Monroe
When we introduce new mouldings to the market, we describe the features, the finishes and how you can best use them in your shop. But today let's just talk in general about beautiful hand-finished picture frame moulding. One thing we've definitely learned in the custom framing business is that what makes a frame beautiful is quite subjective.
A large portion of the Bella Moulding line consists of hand-finished items made by artists in Italy. This is by design. As custom framers ourselves, we buy what we love. We select items that make our hearts sing. In this world of automation and technology, we increasingly find beauty in things that carry the touch of the human hand. And along with the appreciation of the hand-made, comes the understanding that these products will arrive with some level of variation. We understand that sometimes this means we have to expect the unexpected.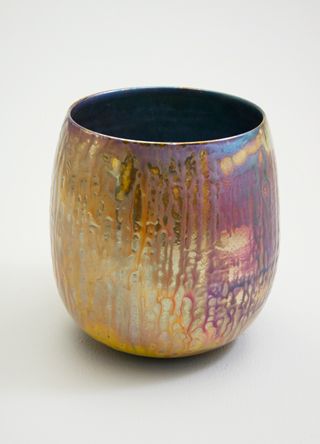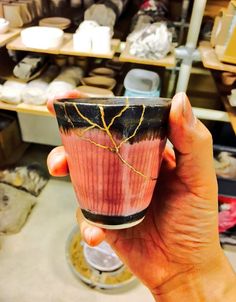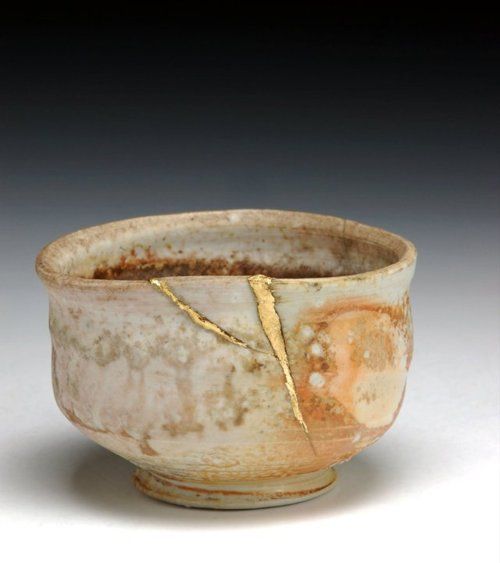 A great example of beautiful hand-finished unexpected variations can be found in the recently introduced Raku collection. Our Raku frames reference the ceramic Raku firing process which dates back to the 16th century and is the epitome of variation. Using fire and oxidation, glowing red hot ceramic pieces are allowed to rapidly cool in open air or water. Metallic elements in the glazes interact causing intense color and exciting, unpredictable results.
Our Raku frames, made in Italy, possess an iridescent depth of color achieved by layers of oxidation dripped and washed over gold leaf – all entirely done by frame artisans by hand – which can cause dynamic variations in the finish. There is an "alive" quality to these frames because the mark of the human hand is still apparent in the finish.
Many of you have already sold these frames to some very satisfied customers. But we've also heard feedback that some shops are finding this level of variation a challenge.
Our apologies if we did not do a good job managing your expectations. We feel offering an expressive product like this is bringing excitement to the market; however we recognize that the resulting unpredictability in the look is not for everyone and also not the norm in our industry. Be it folly or genius, it's in our DNA at Bella to select items you can offer your own customers that are unique and special. It's all about differentiation and being the best frame shop with the best design.
Let's take a closer look at the variety we're seeing in the Raku, but also how beautiful the effects can be with framed artwork. We want you to be more prepared to know when to sell this kind of product and how to best manage your own customer's expectations.
This corner sample matches some areas, but other areas are much lighter. The way the oxidizing patina is applied will give different effects throughout a stick which is quite difficult to show in only a small 6" piece.
These four sections above of the Sparta Gold Raku are all from the same stick. Your corner sample can only give a representation of the overall look, but can never capture all the variation that may occur along an entire length.
These 2" x 2" sections of Sparta Gold Raku are all from the same frame! Looks pretty different here....
...but looks amazing when in context around the perfect piece of art. Each rail has different areas and effects, but all together the look is cohesive.
Our goal is to foster the understanding that amazingly beautiful hand-made frames will inherently have variation. To most of our customers, it's a selling point that this Raku frame line reflects the touch of the person who made it; how they lightly spattered here or lovingly layered there. If your framing customer in your shop is the type to be frustrated by leafing lines, fly specks or worm hole distressing, then maybe it's best to not show them this collection. ("You can't handle the truth!") But keep it for those customers who love something different, dynamic and fabulous.
Thanks for all your business, for taking the time to read our blog and for caring about what you do – creating beautiful framing that your customers will enjoy for generations.
Meet one of the makers: This is Luigi. He walks at least 5 miles per day applying color and patina to each individual length of moulding. The weather, his level of caffeination and whether his soccer team won or not can effect the product of the day. #handmade #madeinitaly